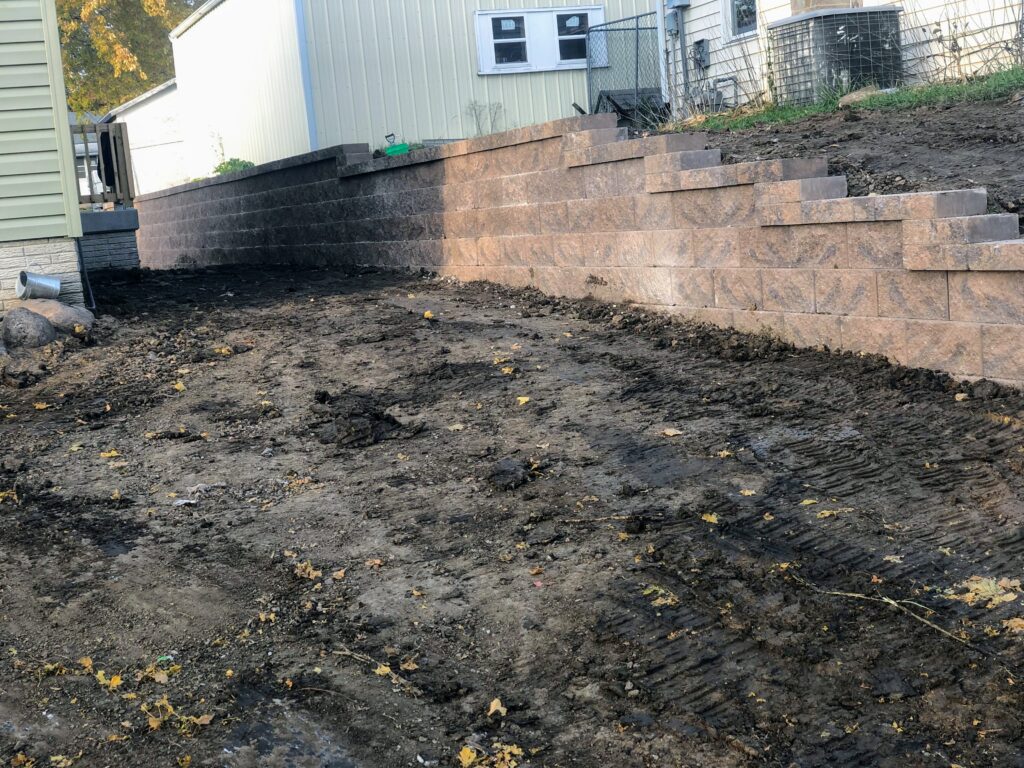 Our team works with retaining wall block to help make the most of your space. If your looking to expand an area of your yard or hold back your yard to complete your outdoor entertaining space. Believe Hardscape can help make these a reality for you. 
Decorative walls are a great way to add dimension to your space without taking up additional yard. Decorative walls add heights and depth to your beds  and can also add a pop of color to tie everything together. 

Decorative walls can be anywhere from 8in tall up to 16in tall. These look excellent when there is a change of elevation in the yard.